Foreign investors, when establishing a foreign-owned company in Vietnam, will bring countless benefits to Vietnam's economic development, including: high-quality workforce, technology transfer, and power generation. competitive pressure and most importantly, a large amount of capital of the Vietnamese economy will be added. That is why the state always has many policies to attract FDI (foreign capital). Service of setting up a foreign company in Vietnam ?
Investment policies were implemented when the Enterprise Law and Investment Law 2014 were officially passed, attracting a large number of investors in the world. However, in order to establish a foreign-owned company and enjoy investment policies, a foreign trader must ensure the following conditions:
Investment lines that are not banned from investment, including
Investing in industries that are detrimental to the following sectors are classified as prohibited investment industries, including:
National defense, national security and public interest.

Relics of history, culture, ethics, fine customs and traditions of Vietnam.

The government bans investment in industries that harm people's health, destroy resources, and destroy the environment of the country.

Projects carrying hazardous waste, producing toxic chemicals or using toxic agents are prohibited by international treaties.
Note: Foreign investors who invest in Vietnam for the first time must have an investment project and carry out procedures for investment registration or investment verification at a competent state agency. In addition, foreign investors investing in conditional investment industries must ensure investment conditions as prescribed.
Specific requirements for each field when establishing a foreign-owned company
Conditions for establishing foreign-invested enterprises in the field of production are prescribed as follows:
Foreign investors must ensure that there is a location for project implementation. If the project is located in an area with investment incentives, it shall prepare an investment incentive dossier according to regulations.

The objectives of the investment project must be consistent with the local development planning and the development orientation of the country.

Investors must demonstrate financial capacity to implement the project.

Investment projects must ensure environmental and security conditions.
>>>> See more: Setting up a company for foreigners in TP HCM >>>>
Conditions for establishing foreign-invested enterprises in the field of commerce
The investor must ensure that there is a location to implement the project.

Investors must demonstrate financial capacity to implement the project.

In addition, investors in commercial activities must have experience.

Import-export goods must have HS codes, and goods participating in import-export activities are not on the list of prohibited or restricted imports. In addition, goods must comply with regulations at international trade organizations to which Vietnam is a member.

Note: investors must meet the conditions for practice certificates, legal capital and investment capital as prescribed. Foreign investors, when they want to participate in investment in Vietnam, must meet the ratio of foreign investors according to the regulations of each project.
>>>>> Thủ tục đầu tư nước ngoài vào Việt Nam >>>>>
Conditions for establishing foreign-invested enterprises in the service sector
Foreign investors who want to operate in the service sector must meet the following requirements:
Investors are only allowed to register the service industries that Vietnam has committed to open the market when joining the WTO.

Ensure commitments on services of Vietnam when joining WTO.

The investor must have a location to deploy the project.

In addition, the investor must demonstrate financial capacity to ensure the project is implemented as committed.
The information about the conditions for foreign investors to establish a company in Vietnam mentioned above has helped you to know which investors are eligible to invest in Vietnam, so that there is early approval. to implement your project.
What are the business lines for registration of establishment of a foreign-owned company in Vietnam?
For foreign-invested companies, business lines are recorded according to the CPC Code Table. We will apply the CPC industry code in accordance with the Company's business activities. Conditions for doing business in these industries are specified in Vietnam's WTO Commitments Schedule and specialized documents. For industries that Vietnam does not commit to opening the market, when registering to establish a foreign-owned company, it is necessary to consult a specialized agency.
Foreigners who directly invest in establishing a foreign-invested company in Vietnam need to prepare:
Certified copy of the passport of the foreign individual.

Contract to lease the company's head office/location for the implementation of the investment project.

Legal statement of bank account balance.
For foreign investors who are organizations
Certified copy of business registration license, consular legalization

Financial statements audited or certified by tax authorities in the latest year, consular legalization

Certified copy of identity card or passport of the representative

Charter of the host company

Power of attorney from the organization for the representative of the contributed capital in the company to be established in Vietnam. Records proving the experience and financial capacity of foreign investors.
What is the maximum percentage of capital that foreign investors can own?
The first step when registering a foreign company in Vietnam is to determine what your business is. Vietnamese law has a number of regulations related to the capital ownership ratio of foreign investors. Vietnam allows 100% foreign ownership in most fields. For example, Commerce, Information Technology, manufacturing, education…
However, some areas limit this ratio. For example: Advertising, Travel services… Foreign investors need to enter into a joint venture with a licensed company in Vietnam. After understanding your business area. We can advise on the best business for you. At the same time, you can also choose to establish a company with 100% foreign capital or a joint venture company in Vietnam.
About the field of business investment
Based on the scope of commitments to open the market in Vietnam, the need to establish a foreign-owned company in Vietnam and the investment ability, foreign investors should choose investment fields/industries. investment profession necessary and sufficient for implementation; it is best to invest in sectors/industries that have been clearly committed by Vietnam in bilateral or/and multilateral international treaties to avoid the risk of being rejected when registering trades and fields. not yet open to the market. Each investment field/business line is associated with the requirements for the corresponding amount of feasible investment capital for implementation, the corresponding specific investment conditions/business license if it belongs to the list of industries. conditional business.
Investors
Foreign investors investing in Vietnam can be individuals (also known as entrepreneurs) or foreign companies. Most of the normal investment and business lines that have been fully opened by Vietnam are regulated to allow investors to be individuals or to set up foreign capital companies in Vietnam, ie unlimited. as an individual or corporate investor.
Investment capital, Charter capital to establish a foreign company in Vietnam.
Currently, Vietnam's market-opening commitments and Vietnamese law only stipulate the investment limit conditions of projects to establish foreign-invested companies in certain fields such as education, business, etc. real estate business, travel, payment intermediary, ….; For the rest of other normal business lines, there are no regulations on investment limits, investors only need to ensure the feasibility of the amount of investment capital commensurate with the scope and scale of the project.
Contributing investment capital, charter capital after establishing a foreign-owned company in Vietnam
It should be noted that the contribution of investment capital and charter capital must comply with the registered deadline shown on the Investment Registration Certificate, the company's charter and Vietnamese law. Accordingly, it should be noted that the time limit for investors to contribute investment capital and to contribute the Company's charter capital in Vietnam (for both limited liability companies and joint stock companies) is posted by the Investors. for a period not exceeding 90 days from the date of issuance of the Certificate of Business Registration. Service of setting up a foreign company in Vietnam.
Choosing an investment location and setting up a company
Investors should choose investment locations, establish foreign capital companies in Vietnam with clear addresses; select a lessor with sufficient documents to prove ownership or/and the right to lease/sublease if any; The place/office for lease is permitted for lease, designed and built in accordance with Vietnamese law, and is not in dispute. The leased office needs to be in the area designed and built to serve the office function on the basis of which the construction permit has been granted by the competent state agency of Vietnam.
Use company seal
A foreign-invested company in Vietnam has the right to decide on the form, content and number of seals, and may have many seals with the same form and content. Before using, changing, destroying the seal sample, changing the number of seals, the Company must send a notice to the competent state agency where the company is headquartered to post a notice about the seal sample on the website. National portal on business registration. After completing the notification procedure and posting the seal sample on the National Business Registration Portal, the seal can be used from the effective date indicated in the posted notice.
Using labor
Foreign capital companies in Vietnam may hire foreign or Vietnamese workers to work at the Company. However, if there is a foreign worker, the Company must carry out the procedures to apply for Visa, apply for approval to use foreign workers, work permit, temporary residence card according to the following conditions and procedures. customs prescribed by Vietnamese law.
Legal representative
The legal representative of the Company in Vietnam is an individual representing the company to exercise rights and obligations arising from the company's transactions, representing the company as a plaintiff, defendant, persons with related rights and obligations before the Arbitration, Court and other rights and obligations as prescribed by law.
Fulfill your tax obligations
Every year, each company in Vietnam will have to pay a license fee (from 2 to 3 million VND depending on the registered charter capital); enterprise income must be paid when there is a profit; declare and pay value added tax. Depending on the business and investment industry, companies in Vietnam may also have to pay taxes such as export tax, import tax, excise tax, etc. Luatvn.vn tax declaration service always has policies preferential books when customers contact us.
Investment project report
A foreign-owned company in Vietnam established under a foreign-invested investment project must strictly and fully comply with the investment project reporting regime, register an account and comply with the project reporting regime. project through the National Investment Portal.
Documents and information you need to provide
When choosing the service of establishing a foreign capital company at Legal Art, you only need to provide:
Information about the company to be established: Company name, address, industry, charter capital, members/shareholders…

Consular legalization Confirmation of bank account balance or Financial statements of foreigners to prove financial capacity.

Head office lease contract and Copy of Red Book.

Certified copy of Passport if investor is an individual. Consular legalization of business registration if the Investor is an organization.

We will prepare all necessary documents carefully and thoughtfully, minimizing the need to re-sign or repair documents.
For foreigners who want to establish a company in Vietnam, they need to prepare
Certified copy of Passport. Note, need to authenticate the entire Passport.

Notarized Translation, Consular Legalization Confirming individual's bank account balance. The balance shown on the Confirmation must be greater than or equal to the Total invested capital in Vietnam
>>>> See more: Notes on setting up a foreign-owned company >>>>
For investors being foreign companies and organizations. Documents to be prepared include
Notarized translation, Consular legalization of Business Registration License.

Translation of financial statements for the last 2 years or Confirmation of the Company's bank account balance. The balance and assets on the Report or certification must be greater than or equal to the Total investment capital in Vietnam.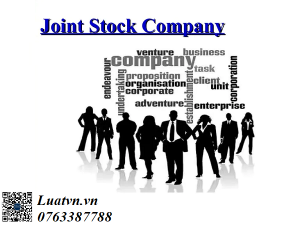 Advising on the conditions for establishing a foreign-invested company: capital contribution ratio of foreign investors in Vietnam; conditions for business lines; project implementation location; pay attention to the procedures before and after the establishment of a foreign-invested company;
Consulting on choosing the right type of company for investors: limited liability company or joint stock company;

Advice on opening a capital transfer account, capital contribution term;

Consulting and guiding investors to prepare necessary documents to establish a foreign-invested company;

Consulting, drafting company establishment documents for investors;

Representing investors to work with competent Vietnamese state agencies in the process of carrying out the procedures for establishing a company for investors (Apply for Investment

Registration Certificate, Certificate of Investment Registration, etc.) enterprises, business licenses, permits according to specialized requirements, making seals of legal entities, announcing seal samples, procedures after company establishment,…;

Comprehensive, regular advice, accounting services, tax law package of activities arising in the process of doing business in Vietnam for investors.
If you have any questions 

please contact us for a free consultation, we always bring you 

the best service, with a team of experienced lawyers, 

you completely trust luatvn hotline. / zalo: 0763387788.